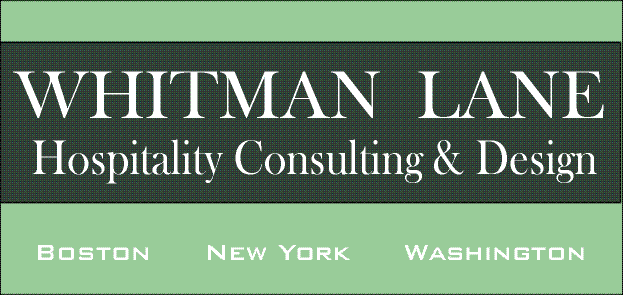 Leading The Hospitality Industry Into The New Millennium

Architecture & Interior Design Services
Whitman Lane Associates is allied with other independent design firms that work exclusively in the hospitality industry. In conjunction with these firms, we offer specialized architecture and design services for foodservice facilities and lodging facilities. Services offered include:
Architectural Design
Interior Design
Kitchen Design
Masterplanning
Bid Management
Construction Management
Purchasing Management.


The unique alliance between Whitman Lane Associates management consulting staff and our design team allows us to offer comprehensive turn-key services from start to finish, all under one umbrella. While our firms work together on many projects, we also operate independently, and both firms work with other firms as projects require. As a result, just because you hire one of our firms does not mean you are required to hire the other for applicable services. However, the many advantages to hiring consulting and design firms with experience working with each other include project synergy, seamless project integration, financial economy and improved communication and project efficiency.