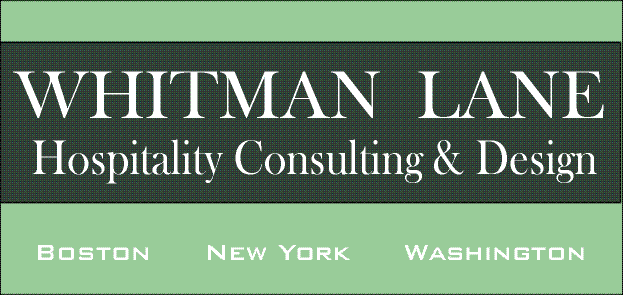 Leading The Hospitality Industry Into The New Millennium

Services Overview



Whether you are planning a new restaurant, club, hotel or other commercial foodservice establishment, we offer a variety of services to help you plan a successful venture. Our firm is unique to the industry because we offer "turn-key" services from concept development to opening management services - all under one roof. For more information on our management and operations services, check out our detailed service descriptions.

Business Assessment
For existing hospitality businesses including restaurants, clubs, hotels or institutional foodservice operations, our team of experienced hospitality professionals can help you identify trouble spots, weaknesses and opportunities for growth and improvement. Assessment services include both discreet "spotter" services as well as hands-on, on-site participation and operations analysis. Our team members have the knowledge and experience to evaluate all types of foodservice operations, from all angles - as a customer and from within - including back-of-the-house and front-of-the-house functions. When evaluating your business, we go beneath the service by examining all aspects of your business including your facilities, staff, procedures and financial history. If you prefer, we also can conduct a more targeted evaluation.

Spotter Services
Our professionally-trained spotters provide hospitality businesses such as hotels and restaurants with a detailed description of a typical customer experience.

Whether part of a single unit or a chain, owners and managers cannot be everywhere at all times. Consequently, they can't know what's going on in all departments, at all units. And, unless a customer really cares about your business, he or she won't tell you about their experiences but will definitely tell lots of other potential customers. Performing a spotter check is one thing that owners and managers cannot do on their own - when owners and managers try to observe on their own, product and service quality suddenly improves and does not provide a good representation of what the typical customer experience is.

Our professional spotter services can help monitor critical elements such as:

Employee cash handling
Food and beverage presentation and quality
Quality of service staff
Server attitudes and salesmanship
Price versus value
Overall cleanliness
Attention to decor.

In addition to these typical focus areas, we gladly fulfill special concerns or requests.

After a spotter assignment, we deliver accurate, concise reports that include primary observations and recommendations to help you achieve improved sales, higher levels of quality and service, and peace of mind.

Contact us today for more information on our professional spotter services.

Operations & Profit Improvement
If you're feeling that you're not getting the most out of your hospitality business, let us put our years of experience to work for you. Our team of specialists can work with you to develop an operations or profit improvement plan and help you to implement that plan to ensure its success. The many services we offer include; Debt Structuring, Acquisition/Divestiture, Property Valuation, Loss Prevention Review & Development, Control Systems Review & Development, Expansion/Renovation Planning, Management & Staff Recruitment, Menu Planning, POS Review & Selection, and Marketing Services.

Whether your staff needs better training, your facility or menu needs updating, or you need a solid plan for cash infusion, we can get the job done.

Assistance to Businesses in Financial Difficulty
These engagements may be conducted for company management/owners, lending institutions or a group of creditors. We examine financial and marketing aspects of the business as well as the operational capabilities of management. Our consultants will develop "turnaround" strategies and assist in their implementation to return the company to financial stability. We also can provide monitoring assistance for owners, senior management or lending institutions to ensure that the turnaround plan is effectively implemented.

Management Services
One of the things that makes us unique to the industry is our management services. We offer these services to new hospitality businesses or existing businesses needing interim assistance. These services are offered on a limited basis to assist clients with staffing and operational problems, or with getting new businesses up and running effectively. We do not offer long-term contract management services at this time.

Our firm can operate hotels, motels, resorts and leisure-time projects on long-term and/or short-term contracts. We also act in an advisory role to owners and operators. Our consultants can perform operational reviews designed to improve cost efficiency, service effectiveness and profitability. We also can assist with mergers, acquisitions and services to aid buyers or sellers in identifying, evaluating, acquiring and integrating new organizations. Specific services we can provide include 1) purchase acquisition studies to evaluate operations management and likely future results; 2) determine the merits of a potential purchase; and 3) development of divestiture packages to assist in the selling of a component of a business or the entire business.

Market Analysis
Our market analysis services can accommodate both new and existing hospitality businesses. Comprehensive market analysis is critical to the success of new businesses. It also is a key component in a solid feasibility analysis and Business Plan which is used to obtain capital and to guide business development. For existing businesses, market analysis can suggest improvements to product and service offerings and marketing plans. Our comprehensive market analysis combines demographic and psychographic analysis, secondary research and competitive analysis to provide a clear picture of the marketplace.

Real Estate Services
With years of hospitality site selection knowledge and experience, we can assist you in identifying and analyzing potential sites for your business and then assist you in negotiating the best deal to meet your financial goals and objectives. Our professionals have had years of experience in the evaluation of hospitality properties. We can provide the client with an Informal Opinion of Value or a Formal Letter of Opinion. Assisting with the sale of assets begins with a review of the security to determine which assets are encumbered and can be legally sold. Full asset inventories are taken and outside appraisers are engaged if required.

We also can assist with the sale of hospitality-based businesses. We prepare effective informational and marketing packages for the property. We explore sales opportunities through the public tender and/or through direct marketing.

Masterplanning
A Masterplan is a road map for achieving your goals and objectives for your hospitality business. Our Masterplans take into account both facility and operations and include planning criteria for potential renovations and expansions as well as a capital budget for the elements outlined in the plan. Masterplanning can also evaluate how to best maximize revenue and profit from business assets.

Financial Institution Support
We offer a variety of services in support of law firms, lenders and other parties who need reliable, expert information and advice on issues relating to the restaurant and hospitality industries. Services include feasibility, management/operations reviews and business/property valuations. We monitor and/or evaluate hospitality properties going through financial difficulties. Our professionals have experience dealing with employees, government agencies and trade suppliers during such critical and challenging times.

Human Resources and Training
Our services include the designation and delivery of specialized skills programs together with specialized management evaluation and training programs. We can assess and determine manpower requirements and training needs and then develop an effective program to meet specified goals and objectives. Examples of human resource services and training programs we have provided include: 1) employee training and evaluation 2) management and employee hiring assistance 3) "train the trainer" sessions for staff 4) responsible service of alcohol programs for management and employees 5) development of organizational charts and job descriptions, and 6) employee motivation programs for the workplace.

Architecture & Design
Whitman Lane Associates is allied with independent Design firms that work exclusively in the hospitality industry. In conjunction with groups, we offer specialized hospitality architecture and design services including kitchen programming design, dining room layout and design, and interior decorating. Our services also include construction-phase coordination and purchasing. Our architects and designers have created many functional and award-winning designs for specialty restaurants, hotels, clubs and attractions.

This combination allows Whitman Lane Associates to provide you with award- winning design at a price you can afford. For more information on our specialized architecture & interior design services, check out our detailed service descriptions.

Request for Proposal Management
Our RFP service can be used for any hospitality business that contracts its management, including hotels and foodservice. Our unique system utilizes the following three phases:

Phase I - Preparation of the Bid Document
Utilizing information about your needs and goals, Whitman Lane Associates will prepare an RFP document to be submitted to a select group of potential foodservice contractors. In addition, a complete list of potential operators will be developed and pre-qualified for inclusion on our list of potential bidders. This phase will include the following specific activities:
1. We will define the criteria for operation of the foodservice facilities through a review of all information and data available to us. We will submit a draft RFP document for you review and confirmation that your goals and objectives are clearly and thoroughly represented. Copies of this draft document will be provided to members of your staff as designated by you for review so that the draft can be reviewed and discussed during a meeting, at which time all final modifications can be determined. In addition we will establish the level of importance for each section of the RFP document for weighted averages required in the scoring of submittals during the next phase.
2. Concurrent with the preparation of the RFP document, Whitman Lane Associates will develop a comprehensive list of potential foodservice contractors from whom preliminary information on their capabilities will be obtained for review and evaluation. We will submit to you a written evaluation of the pre-qualifications results along with a recommended short list of those bidders that best qualify for consideration. Upon approval of this list, we will coordinate distribution of the RFP to the bidding contractors.
3. Whitman Lane Associates, in conjunction with members of your company, will arrange and mediate a pre-bid conference to be attended by all bidding contractors. The pre-bid conference will facilitate the exchange of information regarding the RFP and your foodservice facilities. This will also provide members of your staff the opportunity to meet representatives of the foodservice firms selected to bid.

Phase II - Evaluation of Bid Submittals
Whitman Lane Associates will provide a consistent, objective evaluation of the bid submittals utilizing standardized grading procedures. This process will be conducted in conjunction with your staff. This process will assure that the best qualified operator is selected.
1. We will evaluate each bid in accordance with a detailed, standardized procedure we have developed. This procedure involves an objective evaluation of the strengths and weaknesses of each bid. Whitman Lane Associates will also provide on-going assistance to bidders by answering any questions which occur during the bid preparation process. The questions and answers will be conveyed in writing to all parties as well as your staff so that no unfair advantage is provided to any competing firm.
2. Whitman Lane Associates will document the results of our analysis of all bidder responses in a report document that presents our findings and conclusions. We will score each bidder response by section using the format outlined within the RFP document. Our final results will include a ranking of the bidders according to the results of their submittals along with our assessment of their qualifications for this assignment.

Phase III - Site Visits & Recommendations
1. We will prepare a short list of qualified bidders and arrange for site visits to view similar foodservice facilities managed by each finalist bidder. These visits will allow members of your company to view representative accounts which most approximate the services which will be provided by each potential candidate. In conjunction with these site visits, we will arrange for interviews of potential managers identified by each management firm to give members of your staff the opportunity to review the qualifications of each proposed candidate for your operation.
2. We will conclude our activities by preparing a written evaluation of all site visits as well as an evaluation of all Manager candidates. This report will conclude with a recommendation of the bidder most suited to manage your facilities based on our conclusions.
As an optional service, we also can assist you in negotiating a contract with the selected bidder.
Successfully securing a qualified foodservice operator that meets your needs and goals is dependent upon a comprehensive, quality RFP document. We pride ourselves in developing a very detailed RFP document that results in standardized, uniform responses that indicate the true intentions and capabilities of bidders.